WKF YOUTH CAMP & CUP OPENS IN UMAG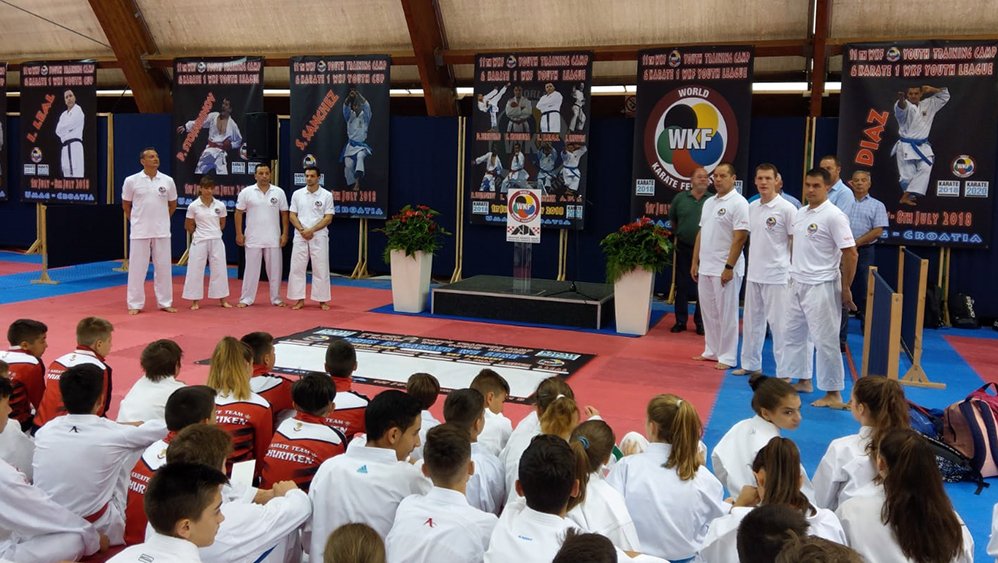 Once that the historical Youth Olympic qualification tournament finished this weekend in Umag, the city in Croatia is ready to host another memorable event: the 2018 WKF Youth Camp & Cup. The biggest underage Karate event in the world opened in Umag with thousands of youngsters from all over the world showing their passion for the sport.
During one week, Umag becomes the capital of underage Karate with the celebration of the WKF Youth Camp & Cup. The 11th edition of the event begins on Monday. The Camp will continue until Wednesday while the WKF Youth Cup will be held from Wednesday to Friday. Over 1300 young karatekas from 68 countries will be gathering this week in Umag in a memorable celebration of youth Karate.
The 11th WKF Youth Camp presents an impressive list of first-class Karate heroes acting as instructors. The line-up of stars who will delight the youngsters in Umag is headed by WKF Athletes Commission chairman and Karate legend Davide Benetello. The Kata section will have the participation of two-time World Champion Antonio Diaz, multi-world champion and legend Luca Valdesi and Grand Winner and World ranking leader Sandra Sanchez.
In the Kumite section, the youngsters attending the camp will enjoy with seminars by world champion and Buenos Aires 2018 Athlete Role Model Ivan Leal, The World Games champion Stanislav Horuna, world champion Junior Lefevre and world champion Predrag Stojadinov.
The WKF Youth Camp & Cup was officially opened by WKF President Antonio Espinós who thanked the youngsters and family members for taking part in the memorable activity. Mr. Espinós pointed out the outstanding impact of Karate at young ages and the remarkable success of the WKF Youth Camp & Cup in its 11 editions.